Matchbox Furniture
Jönköping Tändstickor Møbel
Jönköping Tändstickor coffee table (since 1867)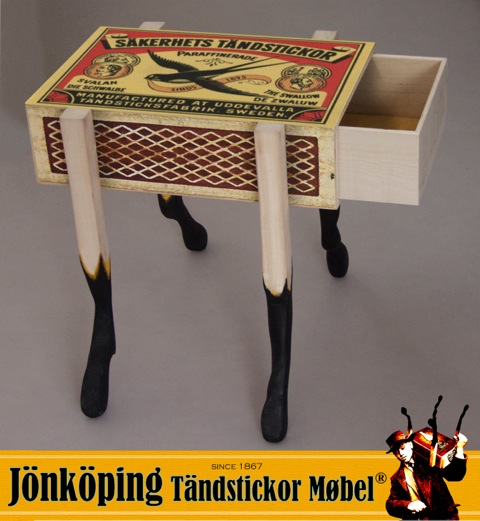 It was in 1867 when Per Äkesson of the Jönköping Tändstickor Fabriks assembled his first Matchbox coffee table.
His concept was as brilliant and simple as possible : a matchbox elevated by four burned matches!
Per Äkesson could not realize that over the years his design should reach an almost mythical stage and that it should become one of the most imitated little pieces of furniture ever.
In 1976 Kees Moerbeek purchased the moral and other rights to this concept and he's representing the Jönköping Tändstickor Møbel throughout the world and beyond since then.
If you want to learn all about this remarkable furniture, please see:
https://www.youtube.com/watch?v=R469WfqBbKo
EssentieeLicht
Anecdotic Atmosphere Lamps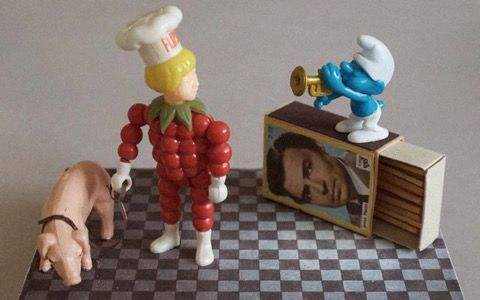 Flipje Tiel walking with his pig disturbed by irritating Smurf (2014)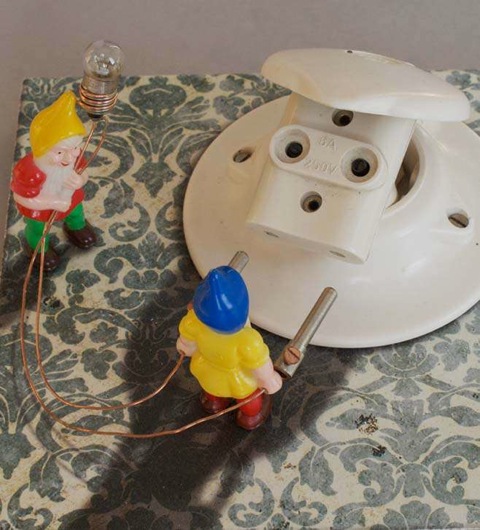 Th
e
Fatal Discovery of Electricity (2013)
In the last five years Kees Moerbeek has built more than 150 Anecdotic Atmosphere lamps for EssentieeLicht®. With all kinds of plastic action figures, matchboxes and led lights he assembled ultra-short stories which also produce a warm and atmospheric light.
This explains the name…
In most of the designs low voltage led-lights are used, but in some cases 220 volts lamps do the job.

The inevitability of the illogicality (2014)